Venice Limousine Services: Maps of the Port of Venice and its Cruise Ship Terminals :
In order to help our guests with their transfer services from and to Venice Port Area we reporte in this page some Venice Port Area Maps with different quality JPG formats.
In each Map we have indicated the main details about the Venice Port Cruise Area.
The first indication are about the Terminal Numbers avaible inside the Port Area. Most of the Cruise Ship Companies use the terminal 103, 107, 108 and these gates are located near the Center of the Port.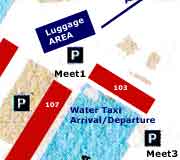 The other important indications are: the Meeting Point with our guests inside the Venice Port Area (we have reported 5 Meeting Points inside the Port Area, each Point is indicated with this reference: "Meet1" "Meet2" "Meet3" ....)
Venice Port is divided in three important Areas, Marittima Area, San Basilio Area and Santa Marta Area, for each position we have indicated one or more Meeting Point avaible and these details could help our guests to find our drivers during their waiting.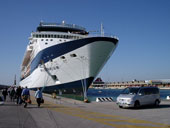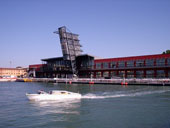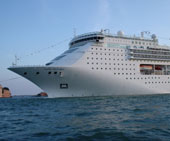 Inside the maps our Company have reported the main Parking Area present in Venice Port and the main luggage area located in the Centre of the Marittima area .
Venice Port Map1 (High Quality JPG)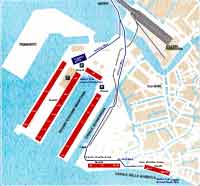 Venice Port Map2 (Medium Quality JPG)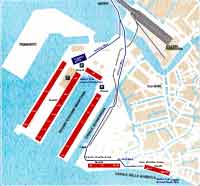 Venice Port Map1 (Low Quality JPG)