Venice Limousine Services: Venice Airport (Marco Polo, VCE) transfer and Shuttle:
Venice Limousine Company to help its customers with the transfers from and to the Venice Airport (Marco Polo Airport, VCE) publishes in this Web Site Page some details about the International Airport.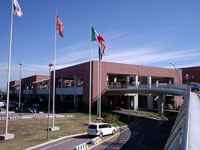 The New Marco Polo Airport is different compared with the old Venice Airport, it was inaugurated two years ago and it is situated in the left area close to the old Airport. It is bigger than the old place, and now it is divided in two floors: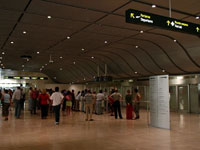 In the ground floor there are the Arrival Gates while in the first floor there are the Departure Gates.
If you have landed in Venice Airport, as soon as you have collected your luggage you reach the Arrival Area, from this point on the left side you find some travel agencies desks, rental cars desks, information Points, shops, Water Taxi and Land Taxi desks.
When you exit from the Arrival Area (or Arrival Gates) you arrive in the street where you can choose to take one land taxi (on your left),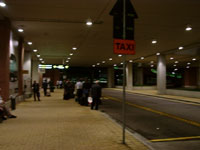 to take the ACTV Shuttle Bus (which is Free of charge) to reach the Darsena Area (the old Area of the Venice Airport),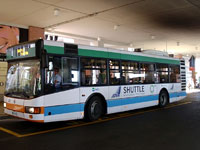 or to be welcomed by our Limousine Service to reach your destination.
The Darsena Area is the place where the Water Taxis and Water Buses leave the Venice Airport to reach the Historical Centre of the Venetian City.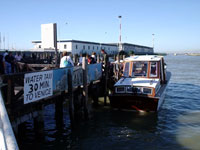 You can reach the Darsena Area from the Airport with the Shuttle Bus or by walk, this second solution takes about 10 minutes. If you have a lot of luggage, be aware that it is very hard to get heavy bags into the Bus, so we suggest to use a Land Taxi or to use luggage trolleys and reach the Darsena Area by walk.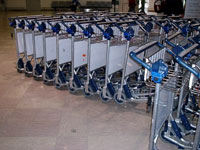 From the New Venice Airport to the Darsena Area (the Old Area) there is a covered sidewalk, that in some Points looks like a Subway.