Venice Limousine and Murano Glass Factory Tours:
Venice Limousine Company in collaboration with some Vetrerie offers to our guests tours and visits to local Venetian Murano Glass Factory for discover, admire and learn the special and millennial art to create the Murano Glass.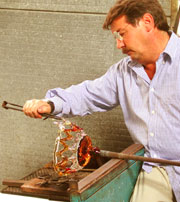 Murano glassblower during the manifacture.
With our tours you will see the masters glassworkers creates new shapes and true art works with the only use of hands, blows and fire.
| | |
| --- | --- |
| | Details about the oven, in high temperature where the Murano Glass are worked during the manifacture. |
The arts, the calms and the abilities of these special artists are repaid with objects that are only copies extant.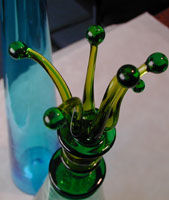 Each work is special because no one is equal to other!.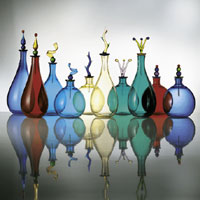 The Murano glassblower creates vases, bottles, chandeliers, flats and more other using imagination, fatigue, devotion, and art. They produces Glass Jewels that have incomparable beauty.